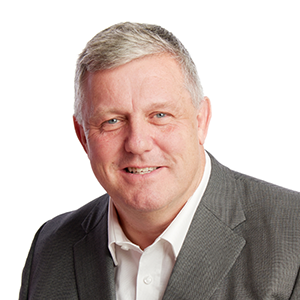 CEO & FOUNDER
Gary Haycock-West
Gary's passion for work started out over 40 years ago in IT operations at IBM where he quickly started to understand the pain points of the customers via his support experience, this set him up for his journey into sales.
His experience has been the motivation for founding, growing and investing in business across many verticals over the years extending beyond the UK and into Europe.
Gary was awarded Deloitte and Touche 6 top growing company in the UK for a services business and has a proven entrepreneurial track record with the ability to identify and leverage the strengths at both business and team levels to build performance and bottom-line benefits.
Gary started Blue Cube Security in 2000 after identifying that the cyber threat landscape was on the increase. He applied the skills he had learnt from his IT career to build the company which is now one of the country's longest standing providers of independent advice for IT and cyber security solutions.
Gary is very well recognised and respected within his industries and shares his expertise to help other companies succeed. As a Business Coach, he is currently a Non-Executive Director for a mixture of start-ups, mature companies, and local and national charities to help identify positive change. A retired rugby player, he also shares his expertise as Vice President for both East Grinstead RFC and Guernsey RFC, his local rugby club.