At Blue Cube Security providing the best service possible to our customers is key. To do that we ensure we are among the most experienced and highly trained teams in the industry.
Blue Cube Security are certified in: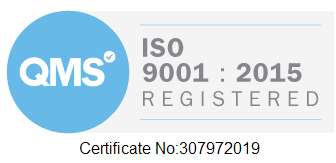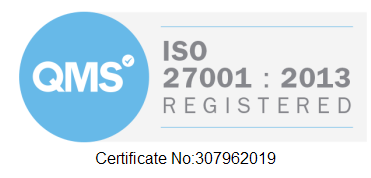 ISO 9001
The ISO 9001 certification ensures that organisations meet customers and other stakeholder needs within statutory and regulatory requirements.
The ISO 9001 accreditation deals with the fundamentals of quality management including customer focus, leadership, relationship management, engagement, process approach, improvement and evidence based decision making.
By having this accreditation Blue Cube Security are committing to promote quality and customer service as its core. It also means we have to have a proper process to handle complacency concerns and are committed to being a relationship focused organisation.
ISO 27001
The ISO 27001 certification is the Information Security Management standard from the ISO family.
The last version published in 2013 details how an organisation should protect corporate information / data and manage threats to ensure customer confidence.
The ISO 27001 certification demonstrates that we have systems in place to protect corporate information and data, whether online or offline. By gaining ISO 27001, we are showing that you can have confidence in us and how we manage your and our data.

Blue Cube Security are Cyber Essentials Accredited, a Government backed scheme aimed at helping to protect organisations against cyber attacks.
We can also provide one of our consultants to assist you though the process and to take you through the journey to help get you accredited.