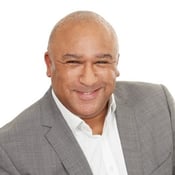 In the first of two blogs about

Amazon Web Services (AWS)

, Irvin Shillingford at

Blue Cube Security

discusses the company's relationship with AWS, how it has evolved, and the impact the COVID-19 pandemic has had on how customers are deploying cloud technology.
How did Blue Cube Security's relationship with AWS begin?
'Our journey on the AWS Partner Network (APN) began in 2018 and was primarily driven by our customers' requirements for assistance with the deployment of cloud technology, as they moved away from an on-premises scenario. As the market was evolving, we thought we could help facilitate our customers' transition to a hybrid or cloud first model. We were already assisting customers with securing their data centres and head office systems, so this felt like a natural evolution of our security heritage from the traditional on-premises security work we were doing.'
How has the journey progressed since then?
'Each year, we've increased our accreditation level with AWS as we gain more knowledge and experience. We've continuously invested in our skills and understanding, and are formally recognised as an AWS Select Consulting Partner and then graduated to an AWS Marketplace Skilled Consulting Partner.
How have you found working with AWS?
'AWS is a market leading cloud platform provider and from the outset we found working with AWS very easy and comfortable. It made sense to invest our time and effort in a relationship where we seemed to have natural fit in terms of a like-minded approach and ethos. AWS has been helpful and supportive, making it easy for us to gain the necessary technical skills and knowledge to help migrate our customers and it feels like they are invested in our success.'
Have any of your existing working relationships changed as a result of AWS?
'We've been able to leverage many of our existing relationships, as well as the in-depth skills and technical knowledge that are inherent in those trusted partnerships we have built up over the years –we are now just applying them in a different way.
The Independent Software Vendors that we work with to secure the cloud are typically the same core vendors that we have used in our 21 year history to secure on-premises systems, so fortunately for us the learning curve hasn't been too steep. It's the same basic principles, but with the agility of the cloud, so just enhancing what we already knew! Of course, along the way we're also continuing to make new relationships with complimentary vendors.'
Did COVID-19 impact the way your customers leverage the AWS platform?
'A lot of customers were initially looking to rapidly change the way they were working and that's where the cloud comes into its own, as it allows you to be agile. A traditional deployment can take several weeks, but with the cloud, you can deploy technology from idea to production in a matter of minutes, so you can move really quickly.
Customers typically went from staff logging on in a head office location to working from home and being connected in a multitude of ways – using domestic broadband and different systems and devices. The main issue our customers had was how they could secure remote access to corporate systems and how they could do it quickly because this situation came about with very little warning.
Our skills and experience with software vendors really came into play and cloud technology helped our customers rapidly deploy appropriate solutions. The key for us is to thoroughly understand the technology, from both a technical and business point of view, and how that translates to solving our customers' challenges.
As customers began to realise how quickly they could deploy new technology using the cloud they started wondering what else it could facilitate. COVID-19 demonstrated how it easy it was to implement a new solution and if it's not quite right, quickly change it without wasting valuable time or spending money on expensive hardware and systems that might soon become obsolete.'
In the second part of our AWS blog we look at the vital interrelationship between Blue Cube Security, AWS, partners, and customers and the key benefits for customers in leveraging AWS' cloud technology. For more information on how we can help you with your AWS Cloud Architecture get in touch with us.